WHAT ARE GICLEE PLAQUES?
Modern High Resolution Photography Displays
Giclee Plaques are stylish ornamental displays renowned for their superior color and detail. Giclee, pronounced (ZHēˈklā), is a state-of-the-art printing process that utilizes the highest quality digital images, photo paper, and HDR printers. By integrating Giclee into our manufacturing process we were able to create a truly remarkable product.
Typical response to seeing the results: "That looks AWESOME!"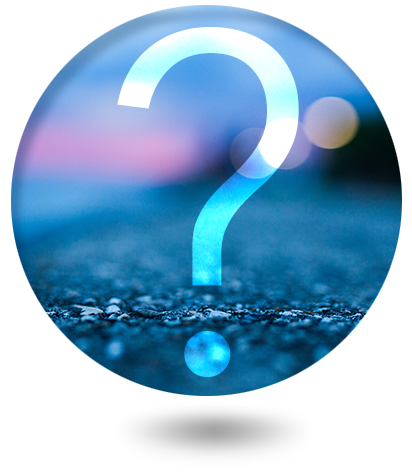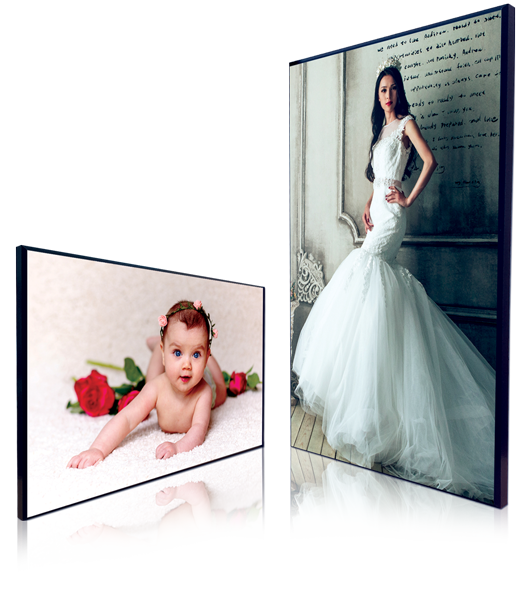 BEAUTIFUL, DURABLE, AFFORDABLE
The giclee printing process offers better quality and color accuracy than any other reproduction method.
GICLEE PLAQUE FEATURES:
Museum Quality – the highest picture quality available
Unique alternative to canvas and framing
Modern, sleek look & feel
Non-glare satin or glossy finish
Custom sizes and edge colors available
Real wood construction for luxurious quality
Scratch-resistant & UV protected
Easy to clean & Simple to hang
Cost effective
ARE GICLEE PLAQUES BETTER THAN CANVAS?
In Short: ABSOLUTELY!
Premium Product: Canvas is unquestionably a good product, however, plaques are the premium product with the clear edge in quality.
Most Durable: Plaques cannot be punctured, or ripped, and they do not stain the way canvas can. Plaques are easy to clean and so sturdy they come with a LIFETIME GUARANTEE
Best Image Quality: Plaques feature a smooth finish that doesn't diminish print details the way canvas texture does.
Most Versatile: Plaques offer a thinner profile than canvas, which allows for more flexibility when hanging. Also, unlike canvas, plaques do not shrink, swell, or fade in sunlight so they can be hung in sunny rooms and damp areas such as bathrooms and kitchens without suffering damage.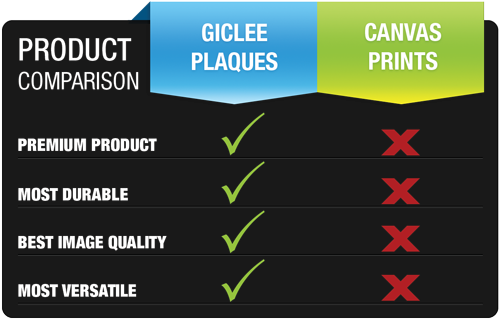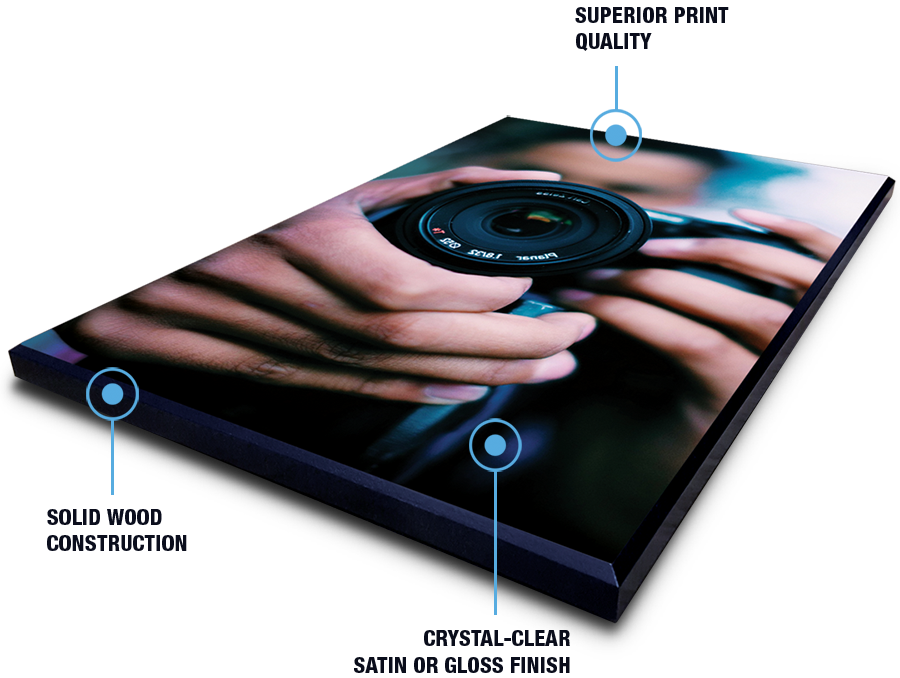 SUPERIOR QUALITY



Giving photography the treatment it deserves
Superior Quality Print: Your photography is printed on high-grade pearl-coated photo paper and then carefully laminated resulting in a unique display that will last a lifetime without fading.
Solid Wood Construction: Our plaques are a crafted single piece of wood with a beveled edge making your masterpiece sturdy, durable, and easy to hang. Because we manufacture each Giclee Plaque in-house we can also create custom sizes for photography with uncommon dimensions such as panoramas.
Crystal-Clear Satin or Gloss Finish: Your photography will look spectacular regardless of what finish you choose.
PERFECT FOR ANY ROOM
Whether it's for the home, the office, the studio, or an art show, Giclee Plaques look great in any room.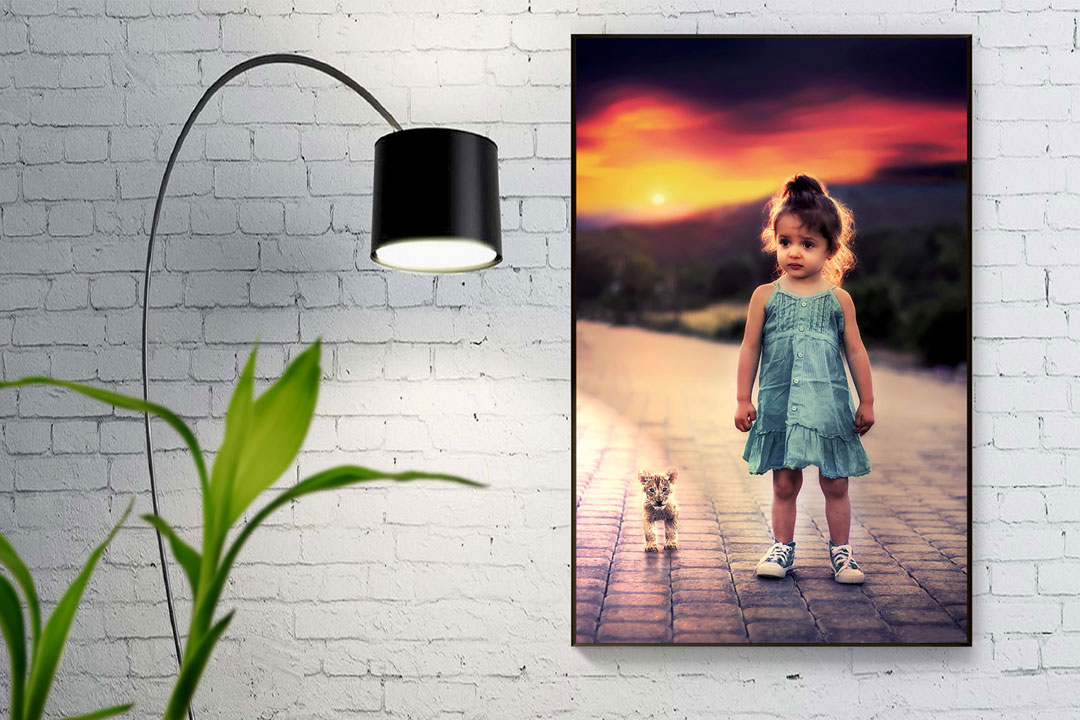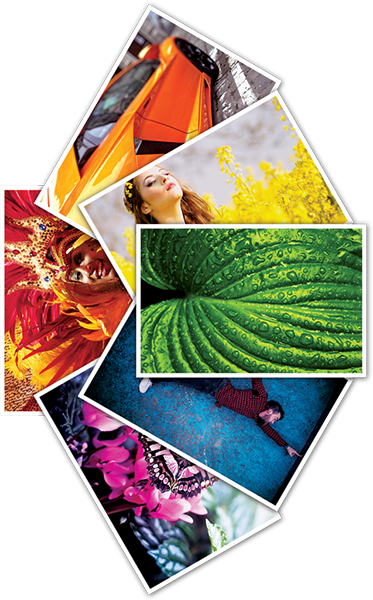 GICLEE PRINTS – STUNNING CLARITY
Only interested in ordering prints? We've got you covered. Our giclee prints combine our 10-channel Epson UltraChrome HDR ink system with high-grade pearl-coated photo paper. We go from digital to high-quality print with ease.
All our products are printed at an ultra-high 1440 dpi resolution for absolutely gorgeous results:
Museum Quality
Vivid Colors
Sharp Details
Stunning Clarity


WHY NOT START MAKING MONEY TODAY?
We love partnering with talented photographers all across the country to assist them in increasing their profits. All of our products are manufactured in-house allowing us to pass on our aggressive wholesale pricing. This provides our partners with a unique opportunity to earn additional revenue.

REVENUE OPPORTUNITY #1
By selling Giclee Plaques & Prints to your clients,
you can instantly increase your revenue with very little effort.
Add our Giclee Plaques & Prints to your product offerings & set your own sales prices.
Send us your orders and allow us to faciliate the manufacturing and shipping of each product.
Market our Giclee Plaques and Prints to your customers.
Make instant profit and happy customers at the same time.
REVENUE OPPORTUNITY #2
By purchasing Giclee Plaques & Prints you instantly save money on showcasing your own work. Additionally your work will automatically become an advertisement for both your photography and your Giclee Plaques & Prints.
Showcase your own work by purchasing Giclee Plaques at a discounted rate.

Display your work in your studio, home, art exhibits, online, etc.

Wow your customers with your photography and generate interest with this new art medium.
Increase sales and profit with a stylish alternative to canvas & framing.