PRODUCTS & SOLUTIONS

We Have the Right Tools to Make You Money

Professional Recognition has over 40 years of experience providing high-quality awards to showcase your noteworthy accomplishments. Our continued dedication to our craft enables us to provide the best custom products on the market. Whether you prefer a bold, contemporary, minimalist, or traditional style, our team of skilled graphic artists will help you create the perfect piece. Order your customized premium products today.
PERFECT FOR AWARDS, GIFTS, ANNOUNCEMENTS, & PHOTOS!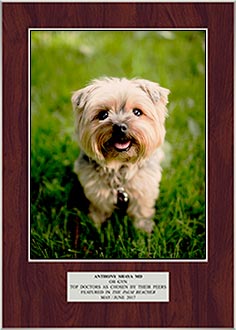 Custom plaque awards are the perfect way to showcase your achievements. Our real wood plaques come with a lifetime guarantee and are manufactured using the state-of-the-art technology to ensure the highest quality. Each plaque is fully customizable and created to fit your exact needs, offering a wide variety of styles, backgrounds, bevel and trim colors. Start by choosing one of our designs or send us your own artwork and our design team will create a completely unique custom plaque for you. Our commemorative plaques are the perfect way to advertise your success and enhance company pride.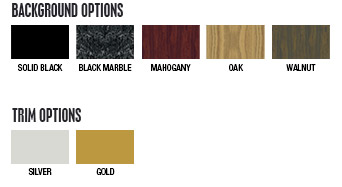 PREMIUM QUALITY CONSTRUCTION GUARANTEED TO LAST A LIFETIME

UV PROTECTION Every plaque is protected by a crystal clear layer that prevents fading & ensures easy cleaning, all without diminishing clarity. Available in satin or glossy.

SUPERIOR QUALITY PRINT Your design is printed on high-grade, pearl-coated photo paper and then carefully laminated, resulting in a unique display that will last a lifetime.

100% GENUINE WOOD Our plaques are a crafted single piece of wood to ensure your masterpiece is sturdy, durable, & easy to hang. Custom sizes available.

STYLISH BEVEL Your plaque is finished with beveled edge for a contemporary look & feel that is a stylish alternative to canvas prints and framed displays.
Museum Quality – the highest picture quality available
Unique alternative to canvas and framing
Modern, sleek look & feel
Non-glare satin or glossy finish
Custom sizes and edge colors available
Real wood construction for a luxurious quality
Scratch-resistant
UV protection
Easy to clean
Simple to hang
Cost effective
Fully customizable
PERFECT FOR AWARDS, GIFTS, ANNOUNCEMENTS, & PHOTOS!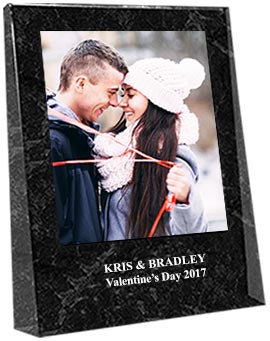 Our crystal displays are the perfect blend of style and sophistication. These desk or shelf displays are the ideal fit for published awards, special announcements, photos, gifts, and more. Choose from our selection of backgrounds and designs, or work with our talented team of graphic designers to create something unique for that perfect occasion.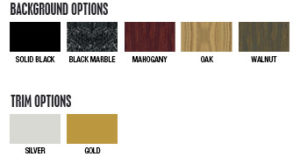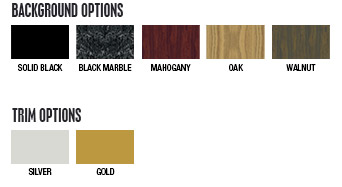 Our custom crystal awards are an excellent choice for showcasing your achievements and increasing brand recognition.
Width: 5" Height: 7"
Wedge Thickness: ½"
Base Thickness: 1 ½"
Solid crystal glass display
Perfect size for desks, shelves, & countertops
Modern, sleek look & feel
Luxurious quality
Fully customizable
Easy to clean
Endless possibilities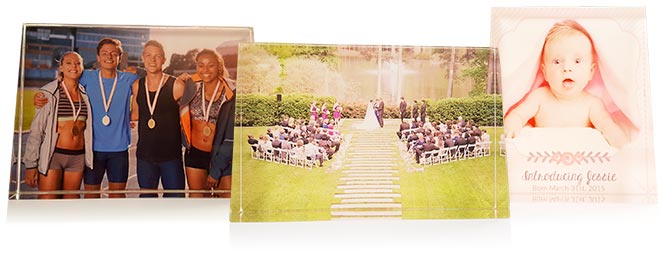 PERFECT FOR STANDING OUT FROM THE CROWD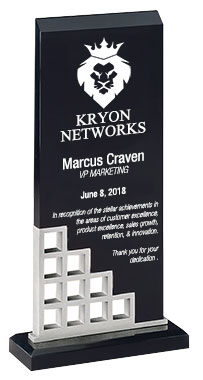 If you're looking for a truly unique and elegant display, our contemporary awards are sure to make a tremendous impression. This signature award features a glossy black shadow acrylic column and a silver metal riser set on a durable onyx base. Using state-of-the-art technology we design each layout and laser engrave your custom choices to personalize each award.
Our contemporary awards stand out from the crowd and make your customers aware of the recognition you earned.
Black Shadow Acrylic Column
Width: 5"
Height: 9"
Thickness: ½
DIGITAL RECOGNITION PACKAGE
GET ALL THE DIGITAL ASSETS YOU NEED TO SHOWCASE YOUR ACHIEVEMENT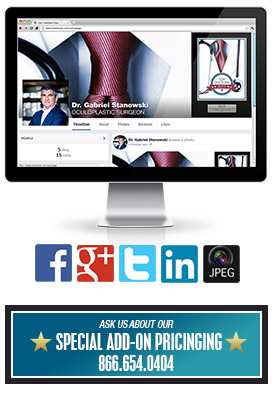 Our digital recognition package includes everything you need to display your award online. It is the perfect way to showcase your accomplishment across social media and digital platforms. After placing your order we will customize our digital graphics and email you a Zip file, which includes: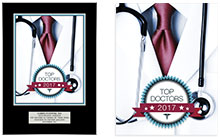 Two image files – one of the award and one of the cover design you selected. These can also be displayed on any social media site.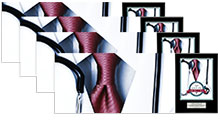 Four website-specific images formatted for use on social media profile pages: Facebook, Google+, LinkedIn, and Twitter.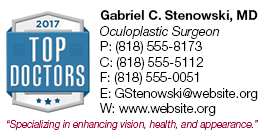 A digital badge that can be used for your email signature, your website, and all of your social media pages.